SE Counties – Grand Prix – February 2019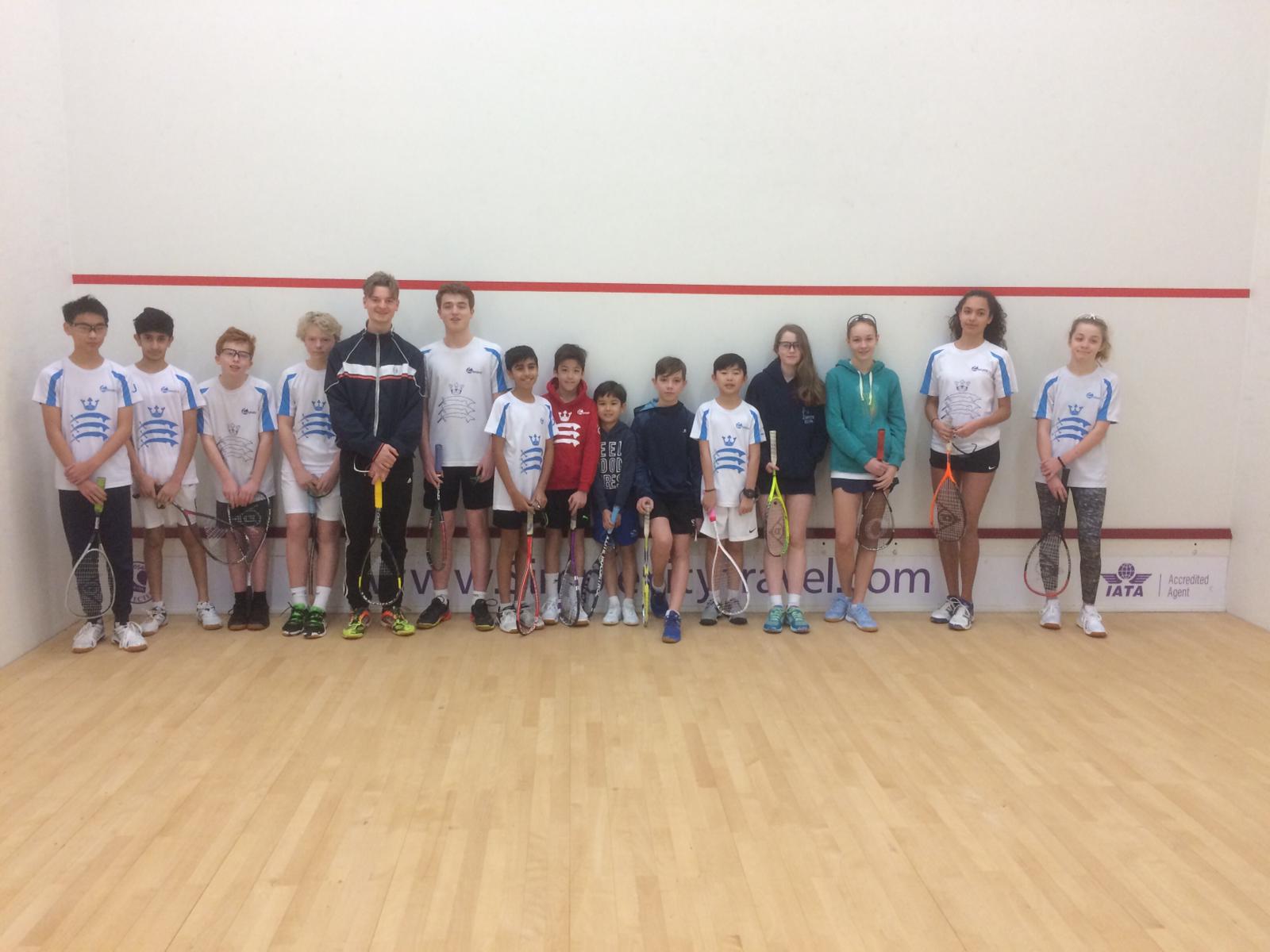 Another great event for Middlesex Juniors.
On Sunday 4 teams Middlesex Juniors attended the Southern & Eastern Counties Grand Prix series run by Essex Junior Squash at Bishop's Stortford Squash & Racketball Club. An event organised and to encourage competition for players on the cusp of playing for the main county squads.
Accompanied by county county coaches Julian Prow and Guido Lautaro Cannistraci the teams played some intensive matches against teams from Essex and Kent.
In the Under 11's Middlesex team Alexander & Jackson Varanese, Natanial Kasczyszyn, Dalia Brooks and Tara Pattinson finished placed 3rd.
In the Under 13's Middlesex team Dylan Naik, Jeremy Pang, Lucas Yang & Daniela Braw-Smith, finished placed 4th with being one player unable to make it due to illness.
In the Under 15's Middlesex team Alex Herskovitz, Jay Madan, Antoine Pucelle, Eliya Gardiner and Hannah Duckett finished a valiant 4th place.
In the Under 17's Middlesex team narrowly finishing 2nd place were George Livesy, Oliver Herskovitz, Joe Sochor-Grethe, Jasmine Horncastle and Ella King.
Thanks to David Harris and Essex Junior Squash for organising a great event and for Bishop's Stortford Squash & Racketball Club for hosting the event.
Looking forward to the next one in April.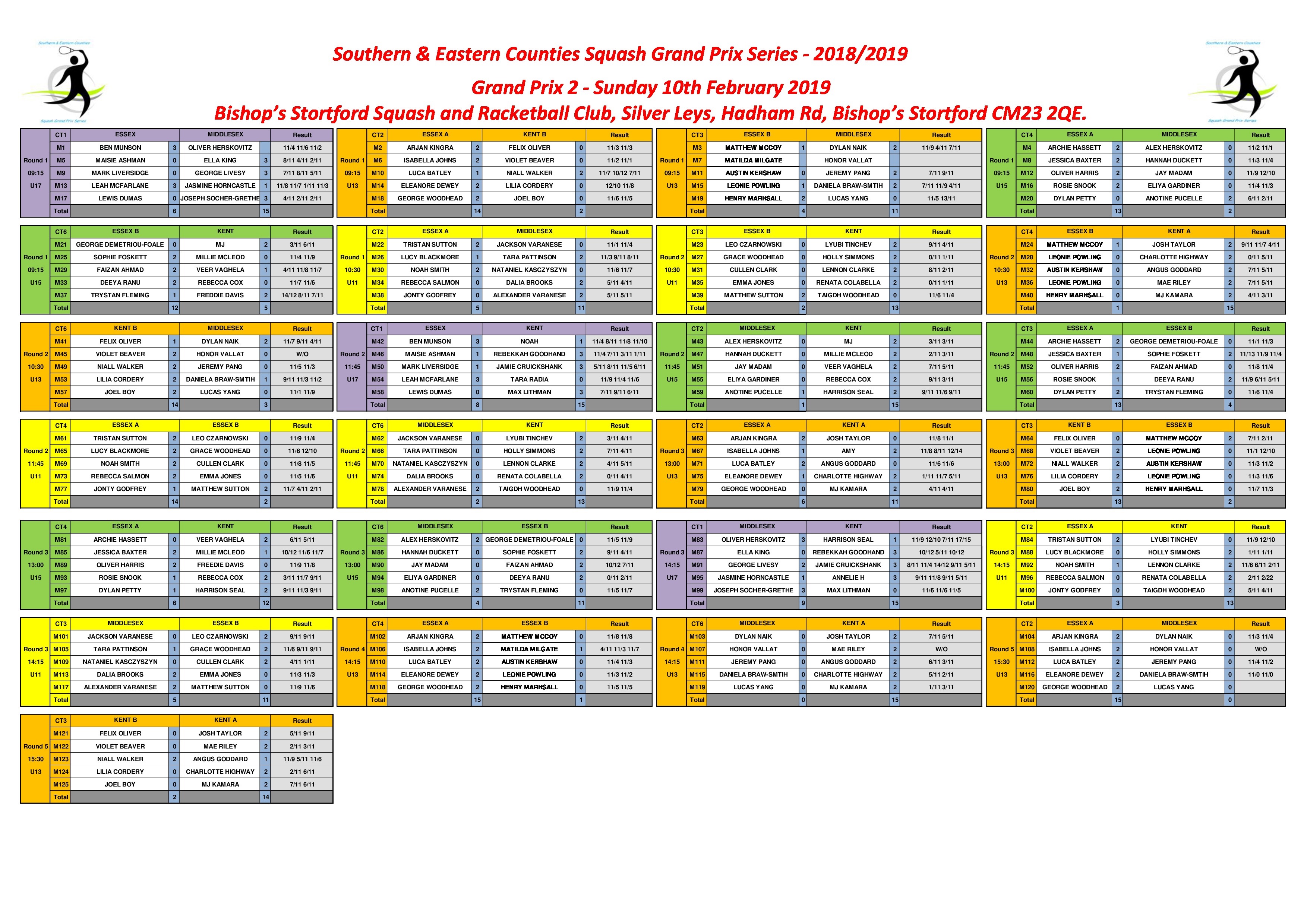 ---