***NEW*** Middlesex Junior Squash League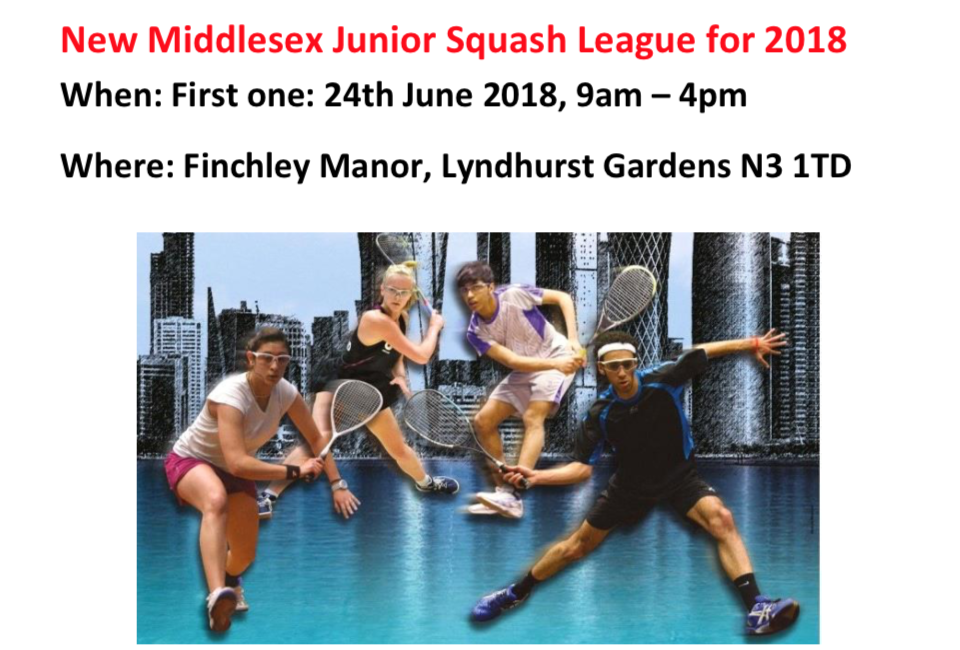 Middlesex Juniors is delighted to announce its new Squash Leagues for all Middlesex Junior players from all clubs for all abilities. Our aim is to encourage players the opportunity to play matches in a league 4/5 times a year and meet new players.
Players can enter at any stage, at any age (U19) and any ability.
Our first session will be held at Finchley Manor on 24th June 2018. Players will be organised in leagues of 5-6 players which will be run on Squashlevels. After each meet the top 2 players will move up a league and the bottom 2 move down. Players will be able to view their result and positions online track their progress.
---